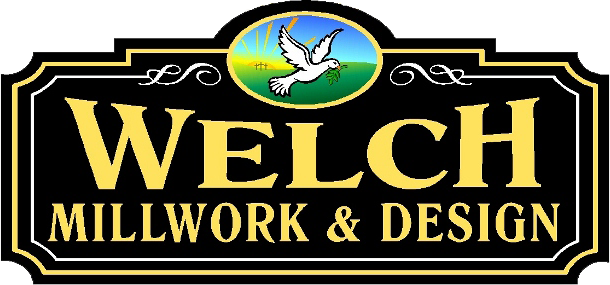 Projects at New Harmony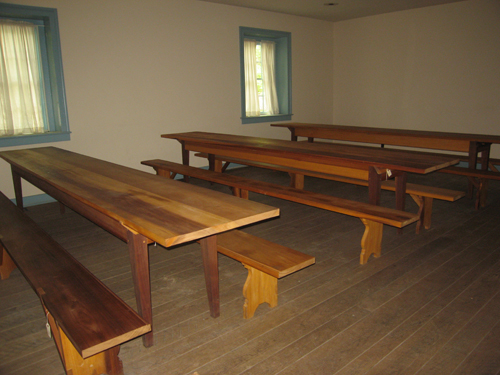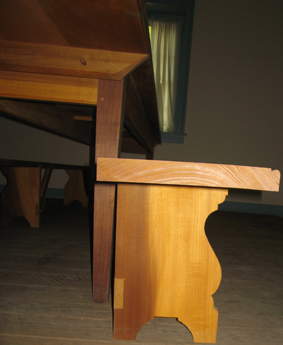 New Harmony, a state historical site, preserves the utopian settlement of the Harmonists, who moved to Indiana from Pennsylvania in the 1800s. In order to maintain authenticity in this replication project, I travelled to the Old Economy Harmonists site in Pennsylvania to create my patterns for construction.
For this site, I replicated the feast tables and benches, each 13 1/2 feet long, out of old growth yellow poplar. The legs of the tables were made from 12-quarter black walnut with mortis and tenon joinery. The tops of the tables were assembled using dovetail joinery. On the ends of the benches can be seen elaborate hand-sawn scrollwork, typical of Harmonist architecture.
(These photos provided by staff of New Harmony site.)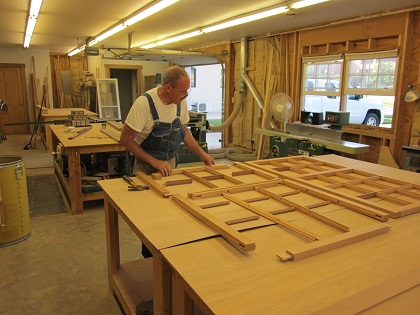 Recently, I have also begun work on a set of eight, 9-over-6 windows for the Fauntleroy House at this site. My work on this project can be seen in the image to the left.